It's full steam ahead for Gathering Place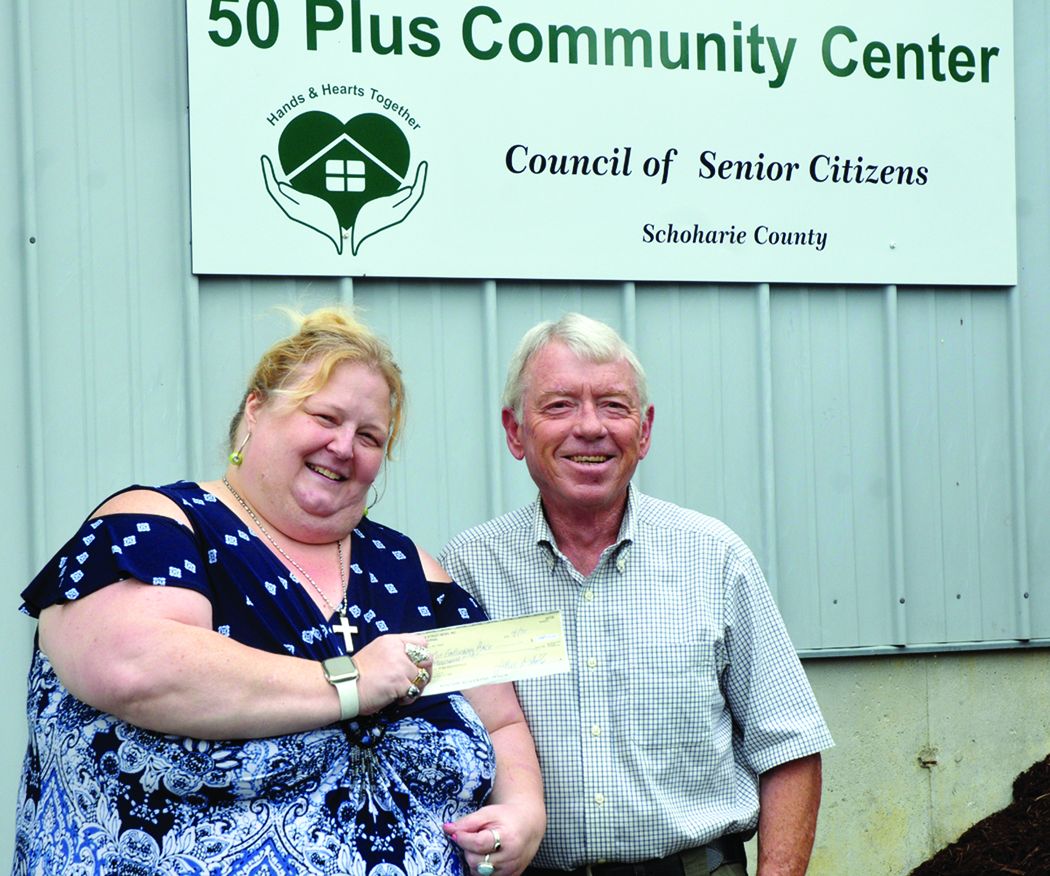 Open a only month, The Gathering Place is already going full bore.
The 50 Plus Community Center in Cobleskill has 276 members and is planning a summer music series––in addition to its numerous classes and services for seniors.
To aid the music series, The Gathering Place is seeking sponsors to fund the music offerings and help elsewhere.
The Times-Journal was one of the first sponsors, donating $1,000 on Thursday.
"We're having different kinds of performers for the music series, and anyone can come. You don't have to be a member," said Kim Witkowski, executive director of the Schoharie County Council of Senior Citizens, which runs The Gathering Place.
Membership is $25 per year. If some seniors can't afford that fee, funds from sponsors will help; sponsorships could also pay for the few classes that have a charge.
And there are plenty of free classes. On Thursday, a movement class drew 25 to 30 people, and there were also classes on stress management, knitting and more.
"It's a busy place," Ms. Witkowski understated.
Even though the Senior Council cut the ribbon on June 1, The Gathering Place has already served 1,000 seniors––some of them multiple times––in classes, programs and tech help.
On Route 7 east of Cobleskill, the building has a computer lab, space for exercises, large and small rooms for classes and a soundproof room for private conferences.
Many businesses have donated services, including landscaping and other outdoor work.
"People have been very generous," Ms. Witkowski said.
And the response has been strong, as The Gathering Place's motto attests: "Where Friends Become Family."
"People have such a great time here," Ms. Witkowski said. "This place is like home."
There are sponsorship levels from $100 to $2,000 and benefits for sponsors at each level.
To donate, write a check made out to The Gathering Place and mail it to 127 Kenyon Road, Cobleskill, NY 12043.
Or for more information, call Ms. Witkowski at 518-254-7040.